How To FEND
We are super excited for you to have our new FEND Pocket Mister in your hands! With a more user-conscious and eco-friendly design, FEND Pocket Mister is ideal for travel, uses less plastic, and is filed with our original breakthrough formula that is now fortified with magnesium.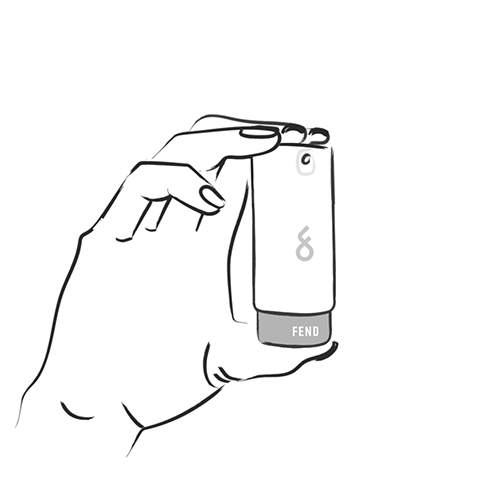 Get Started & Holding FEND
To get started with your new FEND Pocket Mister it is necessary to 'prime' your device. Similar to when you get a new soap dispenser or lotion, you will need to pump the device a few times to get the solution to create your first mist.
The new FEND Pocket Mister is smaller and designed to be used with one hand.
Takehold of your mister with two fingers on the top and your thumb on the bottom. Squeeze the device with firm andeven pressure.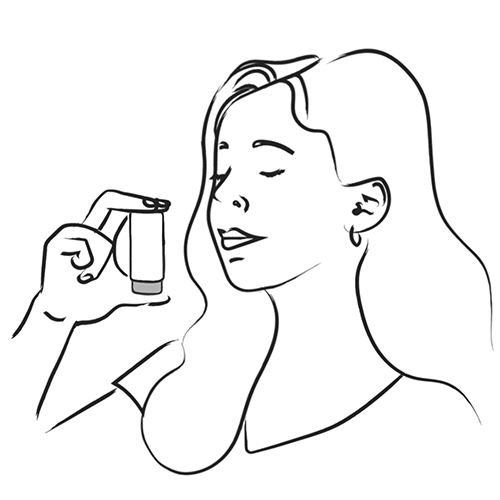 Using FEND
Continue to press down on your FEND in order t ocreate a full and consistent mist. If you press the device too quickly, the mist will not form properly and may even pool up at the nozzle.
Don't get discouraged! Just tapout the additional solution and try again.
Use daily for best benefits
FEND Pocket Mister, lasts approx. 30 days